Fr some reason, GTS, doesn't support all fonts, like Greek for example. This is because it has no unicode fonts in. I have found a way to insert them. Before the operation, GTS notifications are like this: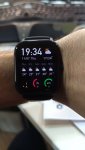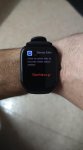 After making my modifications, notifications look OK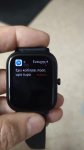 The text is written in Greek, which before was not supported.
You will need Amazfit, Notify & Fitness and the latest beta firmware of GTS, which contains a new font, which doesn't exist in the current.
The files can be downloaded from here:
https://itechnews.gr/2019/11/amazfit-gts-pali-protoi-sas-deichnoyme-pos-na/
You can find for GTR 47mm, 42mm and GTS the beta firmware for the chinese version, which contains Unicode font ->
https://itechnews.gr/2019/11/amazfit-gtr-47mm-amazfit-gtr-42mm-amazfit-gts/
You do the whole procedure at your own risk
​
Last edited: